Welcome to Battersea Removals
Benefits Of Hiring A Professional Removals Company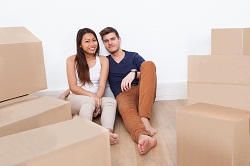 House removals and office removals are milestone events that most of us experience at some point or the other. Whether you're relocating your business or you are shifting into a new home, a successful removal is the result of a lot of hard work and preparation. Battersea Removals is a team of professional packers and movers with extensive experience in corporate removals and moving homes. You can contact our removals specialists at 020 8746 9603 for removals advice and help.
If you truly want to be able to enjoy a problem-free and stress-free relocation, hire a professional moving company for best results. When you hire a team of professionals, you open yourself up to a lot of benefits and immediately reduce your own burden. Packing, loading and transporting are not easy tasks and by hiring office or house relocation services, you free yourself of the responsibility.
If you'd like to learn more about why working with a moving company is a highly recommended option, read on to find out the various benefits of hiring a professional removals company.


Trained Professionals


One of the most significant advantages of working with certified house movers is that they are trained professionals in the field. They have undergone extensive training, instruction and practice in the field and are hence, real experts at the job. We probably don't need to point this out, but there is a marked difference between an amateur's efforts and the results a professional delivers.


Experience


Experience is key to excellent performance. Our team has moved thousands of homes and offices over the years. Repeated practice has helped us perfect our skills and become familiar with the nuances of the trade. When you hire professional packers and house movers, you're also hiring their experience. And while enthusiasm is wonderful, nothing can replace experience.


Wide Range Of Services To Choose From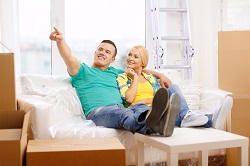 One of the biggest advantages of hiring office or house relocation services is that you get to choose from a diverse range of services. The professionals will not only pack and move your things for you, they'll also offer you a host of other services. For instance, you can purchase packaging materials and packing boxes directly from the relocations company. Or you can request specialty relocation services for items that are valuable, fragile and require specific care and handling. Our company also offers security storage solutions for clients who need space to keep their things until they can be moved to a new address. These are just some of the services you can benefit from when you work with us.


Strength & Skills


Packing and moving, as we mentioned before, is a difficult task and one that requires a special set of skills, and of course, strength. Packing, loading, lifting and transporting heavy boxes are very physical and labour-intensive tasks and it's very important to be in good shape to be able to get things done efficiently and not hurt yourself. When you hire professionals to take care of your house relocation or office removal for you, you're not only cashing in on their skills and expertise, but also on their physical strength and fitness.
You'd be surprised to learn just how many people get badly hurt when they try to pick up and move heavy items on their own or lift things in the wrong way and end up doing damage to their bodies.


Equipment & Tools


Having the right equipment and tools on hand during a removal or relocation is extremely important. You probably thought that removals are a purely labour-focussed task, and while there is a lot of basic lifting, carrying and loading involved, the truly efficient moving teams will always try to increase productivity and minimise exertion by using the right equipment and tools. You probably don't have these things at home, and even if you did manage to get your hands on them, you wouldn't have the experience and the skill necessary for operating them properly.


Time-effective Removals


One of the most noteworthy benefits of hiring professionals for the task is the ease and quickness with which they will get the job done. Packing and moving everything will easily take you a few days, in the very least, whereas it will take the pros a couple of hours, at most. If you're worried about budgeting, think of how much more you can get done in the time you save by hiring professionals. You'll not only be reducing your own effort manifold, you'll also be cutting down the entire process into one day, which leaves you a lot more time and freedom to attend to other tasks.


Superior Packing Skills


Packing is an art unto itself, and if you've ever packed for a house removal before or helped someone out, you've probably observed how everyone has his or her own packing techniques and tricks. Some people make an absolute mess of the project while others manage to optimise the tiniest bits of space in seemingly magical ways!
Our professional packers are trained in the most efficient, space-optimising packing techniques to make sure that not a single inch of space is wasted and yet, none of the packing boxes are stuffed beyond their natural capacity.
The professionals' superior packing skills will mean that you can get more things packed into fewer boxes, and at the same time, enjoy the peace of mind of knowing that all your things have been packed in the safest, most secure manner possible.


Storage Solutions


If there's a bit of a time gap between the date you leave the current address and the one you move into the new place on and you need a place to keep all your things safely, a professional moving company will be able to give you combined removals and storage options. We offer a number of different self-storage units to our customers at affordable rates and guarantee the safety of the items left in our care.
The aforementioned advantages are just some of the ways in which you stand to gain by working with a reputed removals firm. If you'd like to make the most of the options available to you, call Battersea Removals at 020 8746 9603.