Moving House
Benefits Of Moving House With A Man And Van Service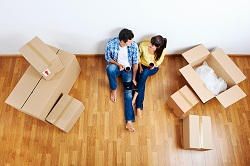 In this day and age, when times are tough for just about everybody, the luxury of being able to hire a large house removals team may seem like a distant dream to you. However, trying to complete your home relocation all by yourself isn't a very practical or sensible idea either. So what will you do when you find yourself stuck between a rock and a hard place (read, a pending house removal and a strict budget)? You call Battersea Removals at 020 8746 9603 for man and van services!
When you hire a reliable moving company, you don't have to worry yourself with the removal, as the house movers will take care of the home relocation. By hiring removals specialists, not only do you ensure that all your time is freed up by the packers and movers, you can also take satisfaction in the knowledge that your things will be handled with the utmost care and expertise. That kind of peace of mind is invaluable when it comes to planning a house relocation.
However, because you've got a tight budget and you really can't afford to splurge right now, you're probably thinking you have no option but to rope in some friends and family to help you pack and move. Right? Wrong! There is an option, and frankly speaking, it combines the best of both worlds: you can make the most of professional removals services and stay within your budget. Professional man and van services are the perfect middle ground between a DIY removal and a full team of removals specialists.
Our company has fantastic man and van removal services for customers who are interested in planning budget house removals and also for clients who don't have very large removals requirements and can make with small teams and moving vehicles. The man and van removals option is ideal if you don't want to go all out with a full removals team (usually comprising four to five members) and if you're not keen on trying to brave your way through the task either.
Let's take a look at some of the benefits of hiring man and van house relocation services.
To begin with, there's the obvious advantage of affordability. Man and van services by their very nature are much more affordable and easier on the pocket.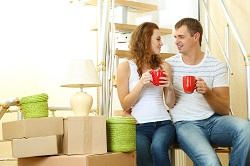 You can maximise on the professional's experience without paying premium fees. You still get to enjoy the essential services of professional home removals, i.e., packing, loading and transporting.
One of the most common concerns when it comes to hiring man and van services is that of reliability and authenticity. Most man and van services are one-person endeavours and as such, cannot offer you the same kind of professionalism and experience that a reputed moving company can.
In order to bridge the divide between affordable service providers and the benefits of credibility and expertise, we provide our own man and van services for clients looking for something more affordable and small-scale. This way, you enjoy all the advantages of working with an established moving company without having to hire a large team.
Finding the right man and van expert will help make your home relocation a much more efficient and positive experience., and not to mention, there is the advantage of getting the work done within your budget. Our professionals at Battersea Removals always recommend making an effort to make sure that you hire professionals who're not just good at the job, but great at it! For more tips and expert advice, call 020 8746 9603!