Removals and Storage
Benefits Of Hiring A Professional Removals And Storage Company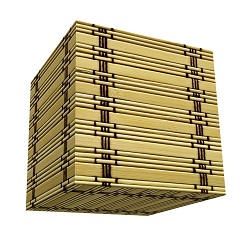 The need for rentable storage space gave birth to the concept of self-storage facilities and the industry has only grown continuously in the last few years. With changing economies, growing career graphs, migrating populations and a general rise in relocations, the demand for combined removals and storage facilities has really burgeoned in recent times. Battersea Removals is a reputed moving company in London that offers rentable self-storage services at affordable rates. Call 020 8746 9603 for more information about our storage facilities.
Locating a reliable moving company that offers both removals and storage facilities is a great solution if you're looking for a place to keep your belongings safely until you can move them to the new address. Combining the two services by hiring one reputable service provider is a fantastic way of simplifying the process.
Let's take a look at some of the benefits of hiring packers and movers who also offer storage services.


Dedicated Storage Space


To begin with, formally hiring a storage facility that is devoted to storage is much more efficient and effective solution than stashing your things away at friends' and family's homes. You are given the opportunity to rent out a space that is specifically meant for storage purposes and is equipped to house things safely for extended periods of time.


Superior Security


Given that these units are specifically created for storage purposes, security is one of the most crucial characteristics of a reliable storage facility. When you work with a company such as ours, you know that the team is going to leave nothing to chance when it comes to ensuring the safety of your belongings. You cannot guarantee this level of safety in your own homes! A professional storage facility will have all the necessary security mechanisms such as gated entrances, patrol teams, 24x7 CCTV camera monitoring, restricted access to individual units, anti-burglary measures and so on.


Add-on Amenities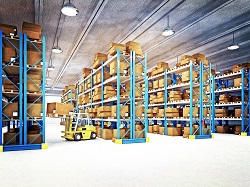 A removals company that offers storage facilities will also be in a position to provide you with a number of additional services that can greatly enhance your removals and storage experience.
You can pick from basic amenities such as storage with single-person access to niche amenities such as Wi-Fi connections, dedicated workstations and more. The more time you intend to spend in the storage unit, the more you can equip it to your needs: whether you want to be able to check up on your belongings or you want to be able to work out of the place for a few days.


Storage Unit Varieties


One of the greatest advantages of combining corporate removals and house removals with security storage facilities is that you get the chance to pick a self-storage unit that is just right for your storage requirements. Instead of having to make do with a random amount of space, you can pick a self-storage unit that is just right for your needs. These units are available in a variety of sizes and with a diverse number of facilities. You can rent a space that is perfect for your storage requirements.


Affordability


Another benefit of working with an established office and house moving company is the affordability factor. You can lease out as much storage space as you need for extremely affordable rates. If you're worried about burdening friends and family with housing your things because you can't afford to rent space for a long time, don't! Self-storage units are actually very easy on the pocket and make for a very cost-effective solution.


Packers and Movers Services


Along with getting a place to keep your things safely, you can also make the most of the other removals services offered by the removals company, such as packing, loading and transporting. They can help you through all the stages of a removal, from packing and storage to relocation and settling in.
If you'd like to capitalise on the extensive benefits of working with a professionals removals company that also deals in rental storage spaces, give Battersea Removals a call at 020 8746 9603.