Removals
Factors To Consider When You're Hiring A Removals Team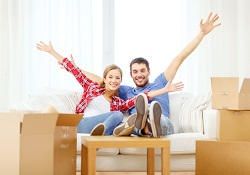 When it comes to hiring a moving company, you can't afford to be laidback because there's so much riding on the decision you make. The success of your house removal or office relocation is completely dependent on the removals specialists you hire. If you'd like more advice regarding hiring a removals team, contact the Battersea Removals office at 020 8746 9603.
You've probably asked friends and family for advice on how to hire removals services and what you need to do to be able to find the most efficient and cost-effective relocation services. Keep a track of what everyone has to say can't be easy, so we put together a list of some of the key factors you need to consider when you're hiring a removals team.
These are points to evaluate before you make a decision about the team you want to hire because they'll help you figure out just exactly what it is that you need from the professionals you call in for the job. Each client's requirements are different, so while some of these considerations will matter a lot to you, others might not be as relevant.


How Far You're Moving?


The distance you have to travel will determine whether your corporate removal or house relocation falls into the category of a regular removal or a long-distance removal. The distance is one of the most influential factors governing a number of different aspects of the move, right from pricing to how many removals specialists you will require.
If you're travelling a considerable distance, it's all the more important to hire a reputable team of packers and movers who can ensure the safety of your things over a long distance.


How Much Luggage Do You Have?


Just like the distance to be travelled, the amount of luggage you need packed and transported determines what category your particular relocation falls into. You must consider the amount of luggage you have before you can provide the moving company with details about how many movers you'll be needing and the amount of packing boxes and packaging supplies you will require and so on.
When you're reviewing the amount of things you have, you must also make the decision regarding what you'll be taking along and what you'll be discarding or giving away.


Do You Need Help Packing?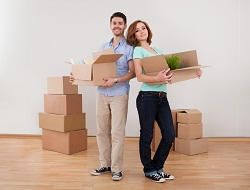 A lot of people prefer to take care of the packing process on their own. This can be for a variety of reasons. Some people are working with a very strict budget and would rather save money to hire professionals for the labour-intensive aspect of the moving, i.e., lifting and loading. Others aren't comfortable with having strangers go through their belongings and would rather make the effort to sort through their things on their own. For many people, especially in the case of student removals, there really isn't very much to pack so a DIY packing process makes a lot of sense.
You need to decide whether you'd like to hire packers and movers or just movers to help out with your relocation. Experts always advise hiring a team for the entire task, unless and until you truly have very little to pack and only need help with carrying things and driving them in a moving vehicle to the new address.
Deciding whether or not you need help packing will help you determine the kind of services you need, your budget and also how many removalists you will be hiring.


Do You Need Insurance and Guarantees?


Ideally, your answer to this question should always be in the affirmative. While accidents aren't very common, especially when you're working with a skilled and experienced team, you should always take precautionary measures to protect yourself should something go wrong. It's absolutely mandatory to work with a team that offers an insurance cover and/ or a guarantee so that you can have the satisfaction of knowing that your safety is just as important to the movers as it is to you.
To be able to get the most out of your relocation, you need to carefully mediate over these factors and select a corporate or house shifting service that can offer you most of what you're looking for. If you'd like to get in touch with a friendly, helpful and skilled team of removals specialists, call Battersea Removals at 020 8746 9603.