Incredibly Easy Office Removals in Battersea
Move Your Business with The Best!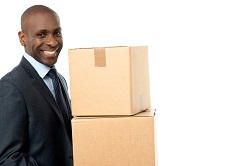 Do you need to get your business to a new location? We can help. At Battersea Removals, we have a great team working on office removals in Battersea. We know that time wasted is money lost when it comes to business, and when you are moving to a new office, this can be particularly bad. The aim of a good office relocation is to get your business moved quickly, but without risk. This means having a team who are geared up with the knowledge and experience required for the task. There is no use in using anything other than a professional and well rehearsed team when it comes to a cost-effective business removal, so call us on 020 8746 9603 today.
Friendly Service from a Serious Staff
You need a company to help you move your company; that is how large a job it can be. We train our team members to be efficient, getting your office and all of its contents moved in a way that prevents wasted time, and avoids damage or accidents. Whilst this is essential, it is not like our staff are not friendly and able to help you with anything that you need. We believe that as office removals can be stressful, it is good to have pleasant team on board, who can work happily with our clients in the SW11 area to ensure a friendly atmosphere.
Safety for Your Items on The Move
There is little point in doing office removals if you arrive at the destination to find that half of your computers have been broken. Office equipment and furniture can be extremely expensive to replace, and the time in which you don't have a computer or even a chair can mean that one of your staff members can't do their job properly. Having careful moving staff helps to avoid this, but packing things well can also be vital. We offer a packing service for your commercial relocation in SW8 to give you the option of protecting your office items professionally. It comes at a very affordable rate, which can make all the difference, so call us anytime on 020 8746 9603 to find out more.
Need Brilliant Rates for Brilliant Services?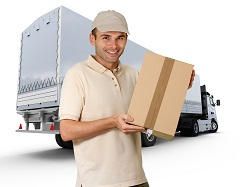 We can offer some incredibly low prices for your office relocation in SW11. We know that these things can be very expensive, and that you will be missing out on working days, so we want to work with you to make it as cost effective as possible for your business. We work carefully with all of our clients to match their budgets, and make sure that everyone gets the value for money that they want. Our team will give you a range of different offers, and we guarantee that will make the whole job more affordable, no matter the size of your business, or the size of the business relocation itself.
Book with Us Today
At Battersea Removals, we get booked up quite early, so it is certainly wise to call us as soon as you can to book your move to Battersea, SW8 in. Our commercial relocation team will answer all of your questions, and you can even sit down and talk to an expert about the way that you want the move to work. Logistically, an office move should be planned well in advance, so that you know all that is going to happen before the day. This way you can avoid working things out on the fly, and this prevents any mistakes. Call us today on 020 8746 9603 to find out more about how we can help you get your office moved.