Get the Best in Removal Van Hire in Battersea
We Know Moving Vans...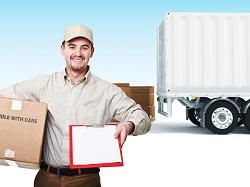 Should you be looking for a van hire service in Battersea, then Battersea Removals can help you out. You may want a large van to do a full-size removal, or you might need a smaller model to get a few bits and pieces taken over to a storage unit. Either way, we will make sure that you get the vehicle that you need, for a great price. We know all there is to know about the process of hiring a van in the SW11 area, so it is always best to get in touch with us to find out more about the vehicle that would suit your needs. Call us anytime on 020 8746 9603 to book your commercial van.
Our Drivers Are Amazing!
When you book a van, you will need someone who really knows the best way to maneuver it. Our drivers come included in your van hire scheme, and you will not have to pay extra for it. We train our drivers in all specifics of the job, so that they can lend a hand to any part of your move. If you need someone who knows the best way to secure a wobbly wardrobe in the back of the removal van, then we are the team for the job. Having this knowledge comes with the years of experience in helping people all over the SW8 area. If you want to get the job done well by people who know what they are doing, then you need our staff!
Finding The Right Combination for You
We have some excellent staff working our phones who will be perfect for answering all of your questions regarding the ways in which you can get your move done well. They will be able to help you decide which sort of removal van is right for your job, as well as helping you select the right driver and any other staff members that you might require. We can essentially tailor a removal service for you for an affordable price, to make things as easy and stress free for you as possible. If you want to talk to an expert about our van hire, then call us on 020 8746 9603 today.
We Offer Incredible Value for Money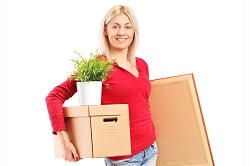 If you need to do your van rental for a decent price in the SW11 area, then we are the company to come to. Our prices are not the lowest, but when our vans are kept at such a high level of maintenance, you will be surprised at how low the rates are! If you want to spend next to nothing on a dirty, dented moving van that may break down, then feel free to do it. However, if you want incredible value on a van that looks brand new and drives like a dream, then we will be delighted to do business with you.
Can You Afford To Miss Out?
Booking today will mean that you are able to secure your spot with our van hire department in Battersea, SW8. We know how tough it can be organizing these sorts of things, but starting early is by far and away the best way to get the job done well. We will make sure that you get incredible results if you plan in advance, and all will run smoothly. You will also get a chance to hear about our great offers and deals, like our money back guarantee. When it comes to value, no one does it better than Battersea Removals. So give us a call today on 020 8746 9603 and we can get started on your move.