Packaging
Benefit From Our Expert Packaging Services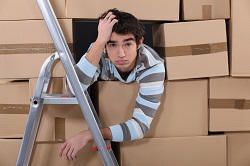 The moment you start planning a house move, one of the first tasks that comes to mind is that of packing. Planning shouldn't focus on simply putting things into boxes and getting them ready to be shifted, but on doing so in a manner than ensures the safety of things. Ideally, the best way to ensure efficient packing and the safety of your belongings is to hire a team of professional packers and movers for the task. If you're looking for a reputable moving company in London, give Battersea Removals a call at 020 8746 9603.
You might be under the impression that packing simply involves putting things into packaging boxes and then sealing them shut. While that might certainly be the essence of the process, it is in actuality a very detailed and multi-layered task. The reason why items packed and transported by professionals will always arrive in a better shape than those packed by the owners themselves is that the professional packers and movers have experience as well as training in expert packaging techniques.
Our house removals specialists are trained in efficient packing practices to ensure that they optimise the space available (in terms of the packaging materials as well as the moving vehicle) without overstuffing or overstraining the packing boxes or the transport vehicle. Knowing how to balance the maximum use of space with safety in packaging is what sets our packers and movers apart.
Our removals specialists are able to get the job done faster and better because of their skills, and the packing equipment and tools that they use. When you try to pack everything on your own, you'll find yourself exerting terribly and it's very unlikely that you'll be able to get the job done in a single day. Our removalists, on the other hand, have received unmatched training in the use of packing equipment so that their work is facilitated by the systematic use of machinery. From moving carts to pulleys, we've got it all.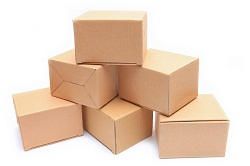 Safety is a major concern during the packing process, and it is our top priority to ensure that your things are protected from any kind of harm when we are responsible for moving them to your new place. For this reason, we practice the very best secure packaging techniques. While all items are handled with precision and care, we pay extra attention to extremely fragile items. These items are packed in small bunches or individually, depending on their size. We make sure that these items are tightly packed and that the boxes don't get overcrowded or difficult to handle. We also use layers of cushioning (such as bubble wrap and newspaper and plastic wrap) to make sure that the general "shock waves" from motion during the transportation stage don't reach the item itself and cause it any harm.
To help with the packaging process, we all sell affordable and high quality packaging supplies at our online store, on our website. Make a list of the packaging supplies that you need. It's important to get enough packing boxes and other packaging materials such as duct tape, bubble wrap and twine so that you don't run out of anything on moving day. We guarantee the best quality at the best price!
We always advise our clients t o get a movers' insurance cover well before the home relocation. You might think of it as an unnecessary expense, but in the unlikely event that there is an accident or any kind of considerable damage to your belongings, an insurance cover can be very useful in mitigating the financial losses incurred. Our team of removals specialists are highly trained in the most efficient and infallible packing and moving techniques, but we advise our clients on covering all bases nonetheless. An important aspect of proper packaging is ensuring the safety of your things.
If you liked these packing tips and want more advice from the pros, call Battersea Removals at 020 8746 9603.